Contact:

Phone: 316 730 9877  or 316 655 4393

E-Mail:

Cranmerstucco@YMAIL.COM

rc1_construction@yahoo.com

 Office Hours:

Monday - Friday 8:00AM to 5:00PM

Saturday- 8:00-2:00pm

Sunday- By appointment only! 

P:316 730 9877

P: 316 6554393

CranmerStucco@ymail.com

RC1_construction@yahoo.com

Featured Project

Stucco repair

"Very professional 

personalized Service. Always honest and sincere, a great company you can trust."

25yrs Plastering Experience

                     Wichita, Ks

Why Choose Us? 

Stucco, EIFS & sealant

Customers come first.

Satisfaction guaranteed or we will make it right! 

RC Construction

&

Cranmer Stucco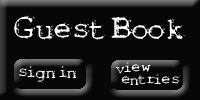 Please log into Guest Book to leave or view Testimonials of our Work! 

Testimonials located in the guest book.